Welcome to the Artist's Palette.
Viewers are free to send me feedback at mary.goldenpen.aris265@gmail.com. Copyright 2011 by Mary Aris All Rights reserved.
The following sketches are from my Books Are Wonderful collection.
The sketches are done in graphite pencils, water colours, ink and pastel pencils.
Why waste my time on Facebook...when I have all these wonderful books in my library to amuse and delight me and take me places that I have never even heard of before?
Mary Jane loves to relive her favourite Mills and Boon Romances.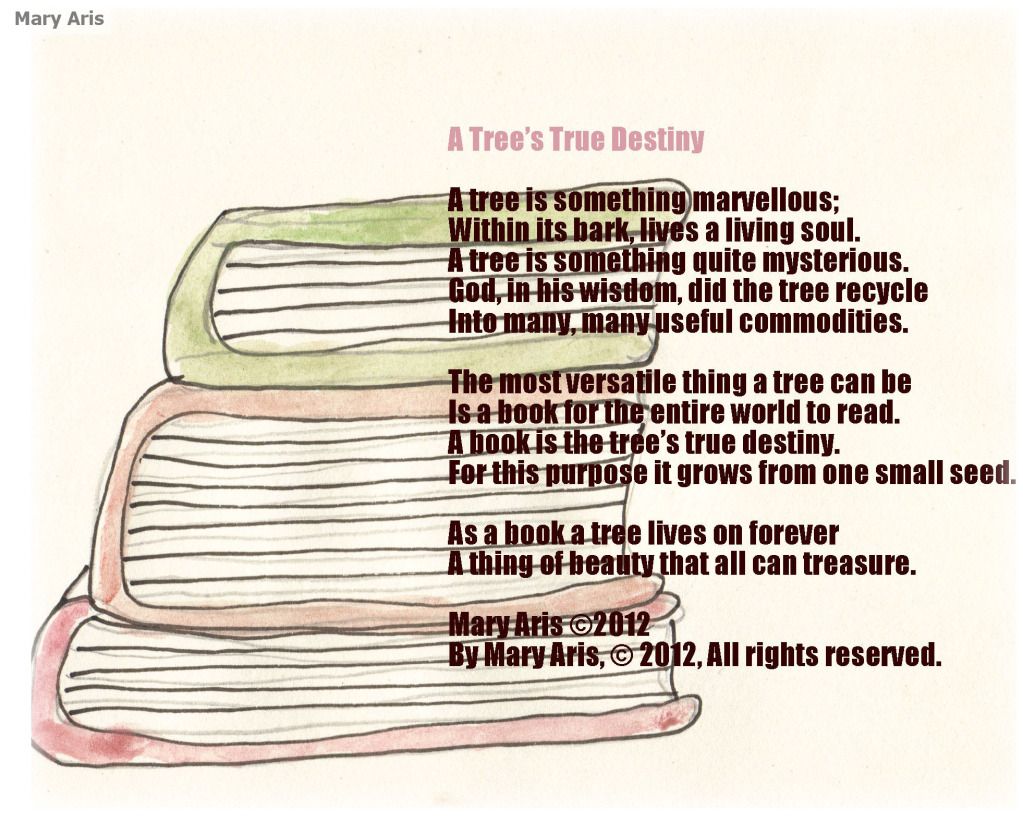 A Tree's True Destiny
There's nothing more satisfying than a sassy novel!